Welcome to CarmelCDC website!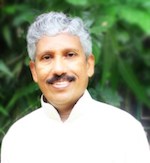 "Give a man a fish and you feed him for a day but if you teach him how to fish, you feed him for a life time". This is a Japanese proverb but we have made this as our principle and have been following since the inception of our child development center.
Our regular surveys helped us to know and understand one of the cruel facts that a high percentage of women and children in the slums are the worst sufferer and subject to all kinds of abuse. This has prompted us to do something for these poor children to bring them out from the darkness of their life – to a life that will give them hope and an assurance of bright future.
That's how Carmel Child Development Centre (CCDC) began. CCDC is an educational project of Carmel Community Trust, started its activities in the year 1996 with a mission to focus on free education and improving the lives of neglected, abandoned children and child labors in remote communities especially from the slums located in southern part of Delhi. The journey we began then was very tough and challenging. CCDC began with just 03 children. Today, we have outgrown to more than 4500 children from the age group of 4-16 years spread across 14 different child development centers.
We endeavor to reach out to all those underprivileged children to ensure that they get a platform to a bright future. The focus of CCDC is not just limited to the poor children who have no access to any kind of education but also providing support to the needy women – We have introduced several job oriented courses for them that would enable them to lead lives of financial independence and self-esteem.
Over the last 20 years Carmel CDC has handled many projects related to education, women empowerment, and social activities which aimed at helping the underprivileged section of the society. We believe that education is a key for a bright future and we, at Carmel are sparing no efforts to bring in every child who are deprived of their right to education.
On behalf of Carmel CDC, I wish to take this opportunity to thank all our partners, volunteers, well-wishers and staff who are playing a major role in transforming the lives of these poor children.
Please visit our website and share your valuable feed back!
With all our good wishes,
Koshy Baby